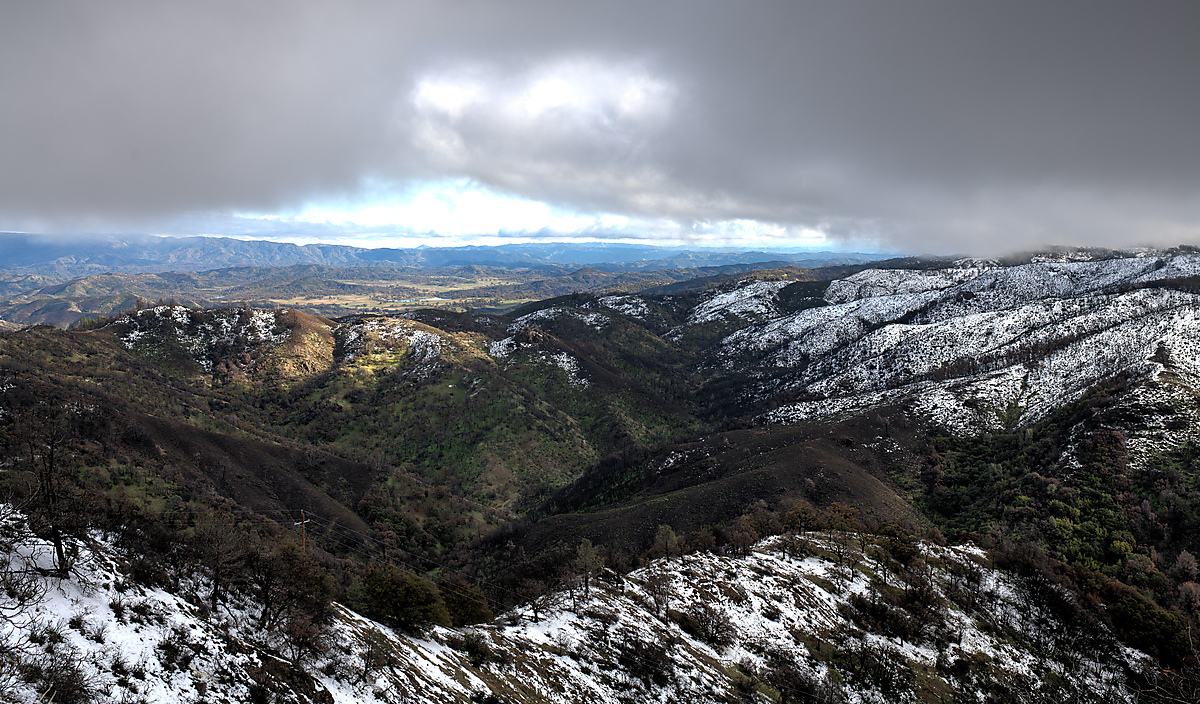 On the other side of Mount Hamilton in San Jose lies the little-known San Antonio Valley. The valley is amazingly rural for a place so geographically close to a well-populated urban center. The valley and surrounding mountains are mostly ranch land. Getting to the San Antonio Valley is not easy. One has to drive up the very windy CA Hwy 130 to the top of Mount Hamilton and then proceed down the backside. Access from Livermore is a bit easier it is still 25+ miles of narrow winding road.
I'd never much considered what's directly east of the Santa Clara Valley. If you go far enough east, there's of course the massive Central Valley and Interstate 5. To get I5, there's of course Interstate 580 or CA Hwy 152 to the south. However, there are 50 miles between those two roads. And in that 50-mile gap, there's the San Antonio Valley.
The other reason the valley is little know is that there's little for the visitor to do. Everything is private land so no hiking trails that would bring visitors. I saw a few very intrepid cyclists but otherwise, the valley feels very remote and almost entirely unvisited.